INTIMATE WAXING
We are Kim Lawless "the waxing queen" trained – for painless intimate waxing.
Please use a sensitive deodorant for 2-3 days after waxing. Avoid wearing 'Best' underwear for waxing treatment. It is advisable not to undertake exercise or heat treatments i.e. Hot baths/showers, sunbeds etc after any treatment for 8 hours.
Pricing:
Bikini: £20.00 – Waxing the pant line area only
Brazilian: £25.00 – Waxing pant line and underneath with just a "landing strip" left
Hollywood: £38.00 – All off! Front, back and underneath for super smooth skin.

Please call or email in advance to reserve your preferred appointment and to discuss any special needs or questions you may have.
Please Note: For all appointments over 1 hour a 50% booking charge will be taken at the time of booking and will go towards your balance due on the day of your appointment.
Cancellation Policy: We require 24 hours of notice to cancel or re-schedule appointments, or the full cost of your treatment will be charged.
FURTHER INFORMATION:
Arrival
Please arrive 10 minutes before your appointment to allow time for a full consultation. This allows the therapist to tailor make your treatment according to your needs and will determine any medical conditions that might contra indicate the treatment.
For the comfort of other guests we respectfully request that all mobile phones are switched off whilst visiting Serenity Beauty Within.
Please note: we adhere to a prompt appointment schedule. This means if you are late, we can unfortunately only offer you the time remaining on your treatment slot.
Alcohol
Never consume alcohol before any beauty treatments as this can lead to skin sensitivity and is also a Health & Safety risk.
Valuables
The removal of jewellery is required for face/body treatments. Please ensure that you retrieve all your valuables before leaving Serenity - Beauty Within, as we cannot be held responsible for lost items.
If you are delighted with the treatment and service that you have received please tell your colleagues, friends and family about us. Your personal recommendation is our highest reward.

Call us with your credit card details and we will send your chosen recipient a personalised Serenity - Beauty Within gift voucher.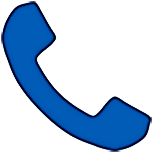 07967 648677
Gift vouchers are also great for Birthdays, Christmas, Mothers Day, Valentines and Father's Day or just to say 'Thank You'.
*Gift vouchers are valid for 3 months