A spiritual facial treatment unlike any other… the effects were immediate
– Editor Margaret Hussey

THE ZONE FACELIFT
(created by Ziggie Bergman)
"Take off 10 years in 12 weeks and lift your spirit for life"
The Zone Face Lift has generated ecstatic press coverage. Sarah Vine leading beauty journalist, described it as "A contender for London's best facial treatment"
Hip and Healthy called it "An all natural alternative to Botox with internal benefits to boot".
The ZONE FACE LIFT combines traditional reflexology methods and ancient healing techniques from Native American shamans and uses pressure – point massage with healing herbs, Asian body mapping and crystals to create the "Zone Face Lift".
Renowned for removing as much as 10 years of ageing over the 12-week programme which lifts the face and spirit. The ZONE FACE LIFT will leave you feeling blissed – out with a smoother face to match.
For many women this will eliminate the need for Botox and offers a natural alternative to dermal fillers.
BENEFITS
-Naturally stimulates collagen and elastin from the inside
-Tightens, plumps, sculpts the face, jaw and neck line
-Smooths and lifts face
-Helps reduce pigmentation
-Reduces dark circles and puffiness under the eyes
-Reduces lines and wrinkles
-Can improve acne and clear subcutaneous glands
-Helps to release emotions held in the face
-Lymphatic drainage reduces waste products
-Calming and uplifting with evidence to support it lifting mood, reducing anxiety and stress
-Helps to reduce stress as well as migraines, sinus problems, insomnia, IBS, joint pain, and depression
-Many clients experience positive transformative healing and life changing experiences participating in the programme as well as naturally looking their best
Please note: Only Available on Thursdays by appointment.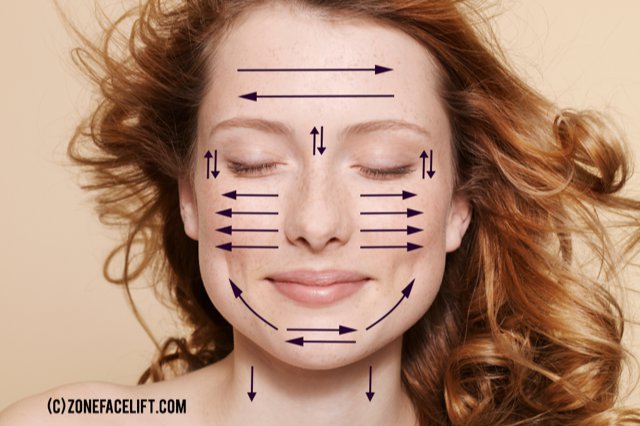 SUMMARY OF YOUR TREATMENT

Procedure Time
1 hour

Back to Work
No pain, no downtime, no anaesthetic – back to work immediately.

Risks & Complications
None.
*Results may vary from person to person.
Pricing:
A course of 12 treatments taken weekly is required for ultimate benefits. Treatment plans are bespoke and customised each week for excellent results.
Course of 12 – £750 (pay for 10 get 2 free)
Single treatment – £75
Please call or email in advance to reserve your preferred appointment and to discuss any special needs or questions you may have.
Please Note: For all appointments over 1 hour a 50% booking charge will be taken at the time of booking and will go towards your balance due on the day of your appointment.
Cancellation Policy: We require 24 hours of notice to cancel or re-schedule appointments, or the full cost of your treatment will be charged.
FURTHER INFORMATION:
Arrival
Please arrive 10 minutes before your appointment to allow time for a full consultation. This allows the therapist to tailor make your treatment according to your needs and will determine any medical conditions that might contra indicate the treatment.
For the comfort of other guests we respectfully request that all mobile phones are switched off whilst visiting Serenity Beauty Within.
Please note: we adhere to a prompt appointment schedule. This means if you are late, we can unfortunately only offer you the time remaining on your treatment slot.
Alcohol
Never consume alcohol before any beauty treatments as this can lead to skin sensitivity and is also a Health & Safety risk.
Valuables
The removal of jewellery is required for face/body treatments. Please ensure that you retrieve all your valuables before leaving Serenity - Beauty Within, as we cannot be held responsible for lost items.
If you are delighted with the treatment and service that you have received please tell your colleagues, friends and family about us. Your personal recommendation is our highest reward.